What is this new 5g Network About?
Blue indicates link
The answers are based on communication companies and the individual health risks
5G is the 5th generation mobile network. It is a new global wireless standard after 1G, 2G, 3G, and 4G networks. 5G enables a new kind of network that is designed to connect virtually everyone and everything together including machines, objects, and devices.
5G wireless technology is meant to deliver higher multi-Gbps peak data speeds, ultra-low latency, more reliability, massive network capacity, increased availability, and a more uniform user experience to more users. Higher performance and improved efficiency empower new user experiences and connect new industries.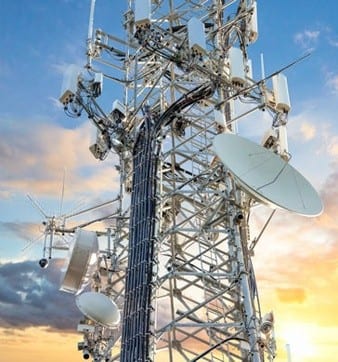 Qualcomm. Communications. Linked.
5G has been hyped for a few years, but this is the year that carriers begin the process of rolling out the new wireless standard. AT&T, Verizon, and Sprint have all started to deploy their networks in the first half of the year, though widespread availability is still a year or more away. 5G will get a foothold in little more than a handful of cities this year.
Update: With the onset of the Coronavirus pandemic, a number of viral social media conspiracy theories have speculated that 5G is the cause of the world's current problems. Simply put, these claims are factually false. 5G does not cause Coronavirus.
Anyone who can gain from this technology will put money before health issues. Not a fact, just an opinion.
Scientists say that the most important criterion about whether any particular RFR is dangerous is whether it falls into the category of ionizing or non-ionizing radiation. Simply put, any radiation that's non-ionizing is too weak to break chemical bonds. That includes ultraviolet, visible light, infrared, and everything with a lower frequency, like radio waves. Everyday technologies like power lines, FM radio, and Wi-Fi also fall into this range. (Microwaves are the lone exception: non-ionizing but able to damage tissue, they're precisely and intentionally tuned to resonate with water molecules.) Frequencies above UV, like x-rays and gamma rays, are ionizing.
It is important to know about these frequencies.
Of course, just because there's no known mechanism for non-ionizing radiation to have a biological effect, that doesn't mean it's safe or that no effect exists. Indeed, researchers continue to conduct studies. One recent study was released by the National Toxicology Program (NTP), an agency run by the Department of Health and Human Services. In this widely quoted study about cell phone radiofrequency radiation, scientists found that high exposure to 3G RFR led to some cases of cancerous heart tumors, brain tumors, and tumors in the adrenal glands of male rats.
The system is still being studied with different viewpoints.
What about the other side of the coin?
In an appeal to the European Union, more than 180 scientists and doctors from 36 countries warn about the danger of 5G, which will lead to a massive increase in involuntary exposure to electromagnetic radiation. The scientists urge the EU to follow Resolution 1815 of the Council of Europe, asking for an independent task force to reassess the health effects.
"We, the undersigned scientists, recommend a moratorium on the roll-out of the fifth generation, 5G, for telecommunication until potential hazards for human health and the environment have been fully investigated by scientists independent from industry. 5G will substantially increase exposure to radiofrequency electromagnetic fields (RF-EMF) on top of the 2G, 3G, 4G, WiFi, etc. for telecommunication are already in place. RF-EMF has been proven to be harmful to humans and the environment."
5G Network
The expansion of the 5G network, intended to enable faster wireless transmission of larger amounts of data, requires the installation of many more antennas in urban areas. In this way, scientists argue, there is no longer anyone who can escape the potentially harmful effects of radiation. After all, we are already exposed to 2G, 3G, 4G, and Wi-Fi radiation.
Almost a so what statement.
Industry's influence on Studies and safety limits:
It has been shown that studies on the health impact of electromagnetic radiation in the past have often been influenced by industry. The scientists insist that independent studies on the effects of 5G radiation "to ensure the safety of the population" should now be carried out. They, therefore, ask the European Commission to postpone the expansion of the 5G network "until the potential risks to human health and the environment have been thoroughly investigated by scientists independent of industry".
There are countries that have put a hold on the 5 G Network
Slovenia Halts 5G to Investigate Health and Safety
"Slovenia stops the introduction of 5G technology: We do not know if it is dangerous to humans". In Slovenia, 5G has been halted, and officials take more time to investigate the health effects of the new technology. A letter from Minister Rudi Medved states they will reopen the debate on potential health risks.
Netherlands: Parliament asks for an independent investigation on 5G health risks
In the Netherlands, the Parliament is concerned about the health risks of radiation from the new 5G network. Political parties urgently want to know what the state of affairs is regarding possible dangers before masts are installed on a large scale. GroenLinks urged the Health Council of the Netherlands to carry out an independent investigation into 5G radiation. Member of parliament Laura Bromet: We still do not know about the dangers to public health. Little research has been undertaken into the effects of 5G. We have to take people's concerns seriously and investigate this.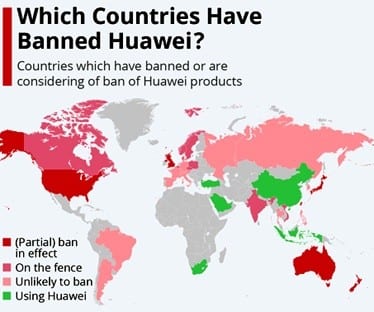 Resolution opposing 5G by the municipality of Rome
The Rome resolution asks "the mayor to stop the 5G trial and not to raise the limit values in the threshold of electromagnetic radiation avoiding the positioning of millimeter microwave antennas on homes, schools, day centers, recreation centers, street lamps and more." Rome Councilor Massimiliano Quaresima stated, "I am in favor of technological progress but not on the experimentation of 5G technology in the absence of scientific data on the repercussions for health."
Germans petition Parliament to stop 5G action on health grounds
A petition asking the German Parliament to stop the award of 5G frequencies has reached 54,643 signatures, surpassing the quorum, reports 'Diagnose Funk'. The petitioners request the German Parliament to suspend the procedure to award 5G frequencies based on scientifically justified doubts about the safety of this technology.
Countries that have banned 5g Networks.
The countries that have banned products by the Chinese smartphone and wireless technology company Huawei represent more than one-third of the world's GDP, according to reporting by Bloomberg. As of December 12, 2019, Australia, New Zealand, Japan, Taiwan, and the U.S. have decided to ban and phase out the company's products within their mobile networks. Meanwhile, the UK has banned the company from contributing core parts to 5G technology, cutting Huawei's share in the country's new network to 35 percent.
After the UK's decision, there is only one more member of the so-called Five Eyes Anglophone intelligence alliance, Canada, to make up its mind about a potential ban. So far, all other members (the U.S., New Zealand, and Australia) have put total bans in place.
Germany and France, which were also mulling bans, have said they would increase security measures to safeguard against backdoors into communication channels that are feared to be part of Huawei's technology. The countries have chosen not to mention Huawei in their 5G guidelines though.
Oh yes, military use.
Germany and France, which were also mulling bans, have said they would increase security measures to safeguard against backdoors into communication channels that are feared to be part of Huawei's technology. The countries have chosen not to mention Huawei in their 5G guidelines though.
Several European countries including Denmark, Sweden, and Belgium are still on the fence about possible bans. An outright ban might prove especially difficult in Europe, where Huawei is now supplying a third of telecommunication systems, up from next to none a decade ago. Dutch telecom provider KPN, for example, has excluded the Chinese company from the core of its 5G network upgrade.
Italian, Argentinian, Brazilian, and Russian governments have all come forward saying that they will not attempt to limit the company's role. Despite the initial worry, South Korea, The Philippines, Thailand, and other Southeast Asian countries have already implemented Huawei technology for 5G networks, if in a limited capacity, also making the probability of an upcoming ban quite low.
After the U.S. unveiled a high-profile case against Huawei in January, which includes allegations of fraud, stealing trade secrets, and skirting U.S. sanctions against Iran, many fear that the company is not independent enough from the Chinese government and might be an entryway for spying.
Australia effectively banned Huawei and another Chinese telecom firm, ZTE, last year when it applied national security rules to companies supplying equipment to telecoms firms.
New Zealand has blocked Huawei from supplying one mobile network with 5G equipment but has not yet ruled out all Huawei 5G contracts completely.
These two countries, along with the UK and Canada, make up the so-called Five Eyes intelligence-sharing network with the US.
The UK is still reviewing its 5G telecoms policy and may allow Huawei to supply "non-core" 5G components, such as antenna masts.
Canada is still weighing up its decision over Huawei.
The United States has effectively blocked all Huawei involvement in its 5G networks. (This is because The United States wants to have its own 5g network. Military?
Why would countries ban this high-speed network?
So What are the Health Issues?
The telecommunication industry and its experts have accused many scientists who have researched the effects of cell phone radiation of "fear-mongering" over the advent of wireless technology's 5G. Since much of our research is publicly funded, we believe it is our ethical responsibility to inform the public about what the peer-reviewed scientific literature tells us about the health risks of wireless radiation.
The chairman of the Federal Communications Commission (FCC) recently announced through a press release that the commission will soon reaffirm the radiofrequency radiation (RFR) exposure limits that the FCC adopted in the late 1990s. These limits are based upon a behavioral change in rats exposed to microwave radiation and were designed to protect us from short-term heating risks due to RFR exposure.
Citing this large body of research, more than 240 scientists who have published peer-reviewed research on the biological and health effects of nonionizing electromagnetic fields (EMF) signed the International EMF Scientist Appeal, which calls for stronger exposure limits. The appeal makes the following assertions:
"Numerous recent scientific publications have shown that EMF affects living organisms at levels well below most international and national guidelines. Effects include increased cancer risk, cellular stress, increase in harmful free radicals, genetic damages, structural and functional changes of the reproductive system, learning and memory deficits, neurological disorders, and negative impacts on general well-being in humans. Damage goes well beyond the human race, as there is growing evidence of harmful effects to both plant and animal life."
The scientists who signed this appeal arguably constitute the majority of experts on the effects of nonionizing radiation. They have published more than 2,000 papers and letters on EMF in professional journals.
The World Health Organization's International Agency for Research on Cancer (IARC) classified RFR as "possibly carcinogenic to humans" in 2011. Last year, a $30 million study conducted by the U.S. National Toxicology Program (NTP) found "clear evidence" that two years of exposure to cell phone RFR increased cancer in male rats and damaged DNA in rats and mice of both sexes. The Ramazzini Institute in Italy replicated the key finding of the NTP using a different carrier frequency and much weaker exposure to cell phone radiation over the life of the rats.
Based on the research published since 2011, including human and animal studies and mechanistic data, the IARC has recently prioritized RFR to be reviewed again in the next five years. Since many EMF scientists believe we now have sufficient evidence to consider RFR as either a probable or known human carcinogen, the IARC will likely upgrade the carcinogenic potential of RFR in the near future.
The latest cellular technology, 5G, will employ millimeter waves for the first time in addition to microwaves that have been in use for older cellular technologies, 2G through 4G. Given limited reach, 5G will require cell antennas every 100 to 200 meters, exposing many people to millimeter-wave radiation. 5G also employs new technologies (e.g., active antennas capable of beam-forming; phased arrays; massive multiple inputs and outputs, known as massive MIMO) which pose unique challenges for measuring exposures.
Millimeter waves are mostly absorbed within a few millimeters of human skin and in the surface layers of the cornea. Short-term exposure can have adverse physiological effects on the peripheral nervous system, the immune system, and the cardiovascular system. The research suggests that long-term exposure may pose health risks to the skin (e.g., melanoma), the eyes (e.g., ocular melanoma), and the testes (e.g., sterility).
Some Other Theories That Should Be Considered
Some 5G conspiracy theorists contend that the new network generates radiofrequency radiation that can damage DNA and lead to cancer; cause oxidative damage that can cause premature aging; disrupt cell metabolism; and potentially lead to other diseases through the generation of stress proteins. (Mar 31, 2020)
It can cause radiation sickness, burns, cancer, and even genetic damage. … It is important to be clear that 5G wireless technology is a form of non-ionizing radiation.
The Bottom Line.
I live in Canada. There are a lot of cell phones out there that have the capability of using the 5g network. The problem is we do not have any 5g network towers. Our phones will be able to use this technology when and if Canada decides to erect these towers. As I have mentioned, Canada is still sitting on the fence.
Also, we have one little note:
Meng Wanzhou steps out of her US$4.2 million mansion, a GPS monitor strapped to her ankle, and slips into a chauffeured black SUV. Then she's off, largely free to roam the shops and restaurants within 100 square miles of Vancouver until her 11 p.m. curfew.
So goes another day of house arrest for Meng, the chief financial officer of Huawei Technologies Co. and daughter of the billionaire founder of China's biggest telecom provider. It is, by all appearances, a comfortable life for someone at the center of a complex power game.
Communications with military satellites out there in outer space will be a matter of nanoseconds. I can see certain countries wanting this technology. Personally, I am happy with the speed of my cheap mobile phone. Yes, there are internet network advantages too. Personally, I own a Buick, not a Lamborghini, there are always consequences. Please do your own research as I can only provide you with my research which may fall short, but I hope it helps you to be informed about the 5g network and the potential risks.
Thank you for reading,
Michael.
Comments are welcome