Let's Not Forget The Other Diseases and Viruses that Kill
Blue indicates link
With the current focus on Covi9 19, I do believe we are forgetting about the other killer diseases and viruses out there. Some of these diseases have been around for centuries. Some of these diseases are on the increase. Incurable no vaccines, why?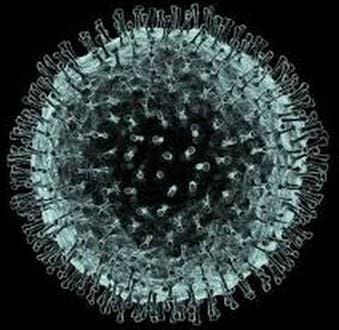 The 2019,–20 coronavirus pandemic is an ongoing pandemic of coronavirus disease 2019, (COVID-19) caused by the severe acute respiratory syndrome coronavirus 2 (SARS-CoV-2). The outbreak was first identified in Wuhan, Hubei, China in December 2019, and recognized as a pandemic by the World Health Organization (WHO) on 11 March 2020. As of 15 March, over 156,000 cases of COVID-19 have been reported in around 130 countries and territories; more than 5,800 people have died from the disease, and around 75,000 have recovered. Regions affected by major outbreaks include mainland China, Europe, Iran, South Korea, and the United States. On 13 March 2020, the WHO stated that Europe was the current epicenter of the pandemic.
March 17/2020 Corona Virus Cases NOT Deaths. Worldwide 181,000
More than 79,000 people have recovered from the illness.
Only China, Italy, and Iran have more infections than Spain, where the number increased by roughly 20%, to 9,191 and fatalities rose to 309, according to the Spanish Health Ministry. It switched to a new reporting system, so the actual number may be higher.
Coronavirus Cases & Deaths By Country: 2020 Statistics
The map is not current.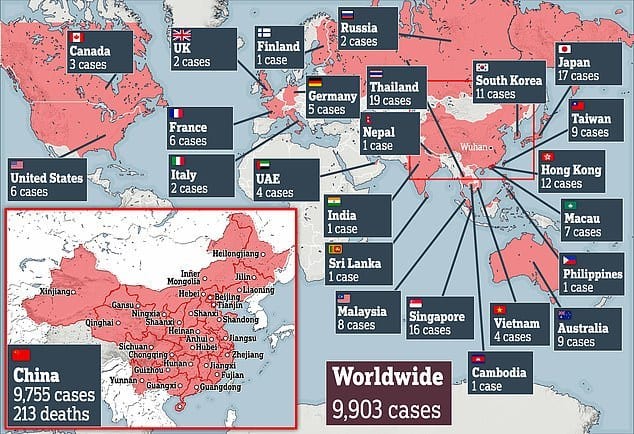 Represented here are some statistical figures of the coronavirus 2020 worldwide.
Location Worldwide (List of locations); epicenter Europe
The first case is Yet to be determined
Date 1 December 2019, – present
(3 months and 14 days)
Origin Wuhan, Hubei, China
30°35'14?N 114°17'17?E
Confirmed cases 156,000+
Recovered 75,000+
Deaths
5,800+
Territories: 130 +
Other Viruses that are Killing:
2.56 million people died from pneumonia in 2017. Almost a third of all victims were children younger than 5 years, it is the leading cause of death for children under 5.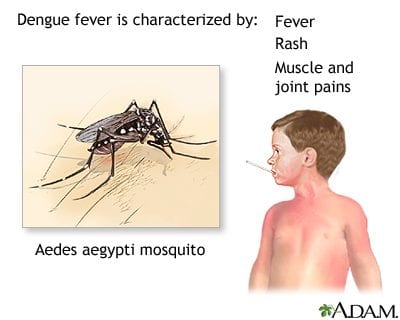 One modeling estimate indicates 390 million dengue virus infections per year (95% credible interval 284–528 million), of which 96 million (67–136 million) manifest clinically (with any severity of disease). Another study on the prevalence of dengue estimates that 3.9 billion people are at risk of infection with dengue viruses. Despite the risk of infection existing in 129 countries, 70% of the actual burden is in Asia.
The number of dengue cases reported to WHO increased over 15fold over the last two decades, from 505,430 cases in 2000 to over 2,400,138 in 2010 and 3,312,040 in 2015. Deaths from 2000 to 2015 increased from 960 to more than 4032.
About 50% of the world's population lives under the threat of dengue, which is responsible for approximately 390 million infections globally per year.
In the USA, the US Centers for Disease Control (CDC) confirmed 865 travel-related Dengue cases in 2019 and issued a Level 1 Travel Alert on October 2, 2019, related to the Dengue outbreak in the Americas. In the state of Florida, a 2nd Alert was issued by the Department of Health in October 2019.
There is no medicine for treating dengue fever.
A disease caused by a virus infecting the respiratory tract.
How common is the condition?
Very common (More than 500,000 cases per year in Canada)
How is the condition transmitted?
Transmitted through airborne exposure
Influenza is an acute viral infection that primarily attacks the upper respiratory tract, including the nose, throat, bronchi, and, less frequently, the lungs. The disease occurs worldwide and spreads very quickly in populations, especially in crowded circumstances. In the northern hemisphere, annual influenza epidemics occur during autumn and winter affecting approximately 5-15% of the population.
During the severe 2017-2018 flu season, one of the longest in recent years, estimates indicate that more than 900,000 people were hospitalized and more than 80,000 people died from flu.
Around 9.3 percent of the global adult population suffered from diabetes in 2019, – by the year 2045, this number is expected to rise to almost 11 percent. Diabetes, or diabetes mellitus, refers to a group of metabolic disorders that result in chronic high blood sugar levels. Diabetes can lead to serious health complications, such as cardiovascular disease, chronic kidney disease, and stroke, and is now among the top ten leading causes of death worldwide.
According to the Atlas of Diabetes, approximately 382 million people worldwide. Diabetes people are 8.3% of the 4.6 million adults (aged 20 to 79), have diabetes. Nearly half of adults with diabetes are between the ages of 40 and 59. The age at which people reach their most productive stage of life.
The amount of people with kind 2 diabetes is cumulative in all countries. If current trends continue.IDF expects that more than 592 million people will have diabetes by 2035. That is an increase of 55% when one in ten adults develops diabetes.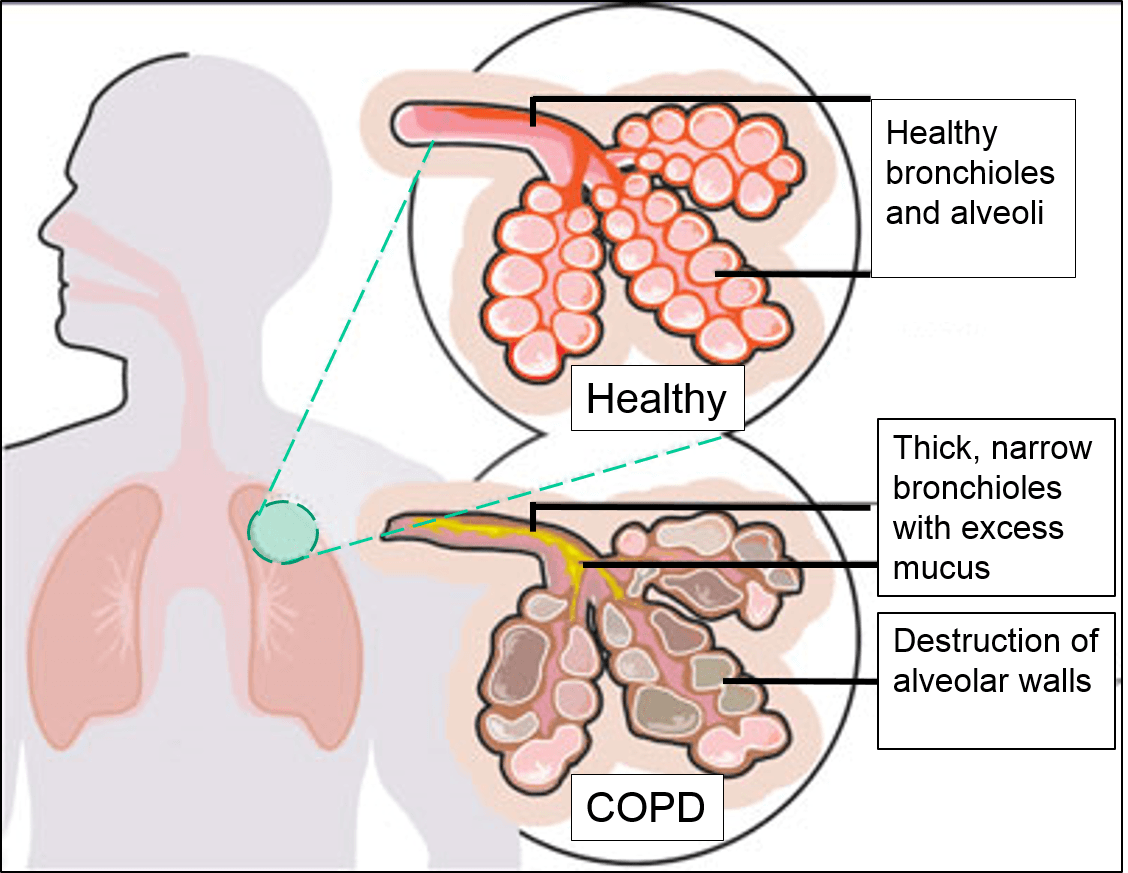 COPD is a leading cause of death in the United States, affecting 16 million Americans and millions more who don't know they have it.
It's characterized by increasing breathlessness, with symptoms developing slowly. Though there's currently no cure for COPD, it's often preventable and treatable. The most common cause is smoking.
More than 65 million people around the world have moderate or severe COPD, and experts predict that this number will continue to rise worldwide over the next 50 years.
With proper management, however, most people with COPD can achieve good symptom control and quality of life, as well as reduce their risk of other associated conditions including heart disease and lung cancer.
In 2015, 3.2 million people died from COPD worldwide, an increase of 11.6 percent compared with 1990. During that same time period, the prevalence of COPD increased by 44.2 percent to 174.5 million individuals.
In the United States, an estimated 16 million adults have COPD. However, that may be an underestimate. The American Lung Association (ALA) thinks there may be as many as 24 million American adults living with COPD.
Rates of COPD are highest in the Southeast and Midwest states. In 2015, the rate was as low as 3.8 percent in only one state — Utah. In West Virginia, the highest, it was 12 percent.
Women have higher rates of COPD than men throughout most of their lifespan, although it appears that they're especially vulnerable before the age of 65.
Causes:
Most COPD is caused by smoking. However, only one in five smokers will get significant COPD.
COPD can also occur in those who've had long-term exposure and contact with harmful pollutants in their workplace. Some of these harmful lung irritants include certain chemicals, dust, or fumes. Another cause is exposure to chemical fumes.
Heavy or long-term contact with secondhand smoke or other lung irritants in the home, such as organic cooking fuel, may also cause COPD.
In the United States, women are still 37 percent more likely to have COPD than men.
More than 7 million U.S. women have COPD, and millions more are believed to have symptoms, yet haven't been diagnosed.
You can get it at any age, but middle-aged and older adults are most likely to be diagnosed with COPD.
In the past, doctors were more likely to tell their patients that they had chronic bronchitis or emphysema than to use the more general term COPD, which encompasses a fuller range of chronic obstructive lung diseases.
Both emphysema and chronic bronchitis are the two most common types of COPD.
Treatment and complications:
Treatment can often successfully manage symptoms of COPD, but it's a serious condition.
Current treatments for COPD cannot repair the damage to your lungs, but some treatments may reduce your risk of flare-ups. This makes it easier for you to breathe and feel better.
Chronic Bronchitis:
Bronchitis is inflammation of the bronchi, the air pathways to the lungs.
In 2016, more than 8.9 million Americans were diagnosed with chronic bronchitis, and nearly 75 percent of cases involved people over the age of 45.
In the United States, women have chronic bronchitis at almost double the rate of men. In 2016, 5.9 million women had been diagnosed with chronic bronchitis in the past 12 months, as opposed to 3 million men who had been diagnosed during this time.
There are some differences among races, too. Figures from 2016 also showed that non-Hispanic whites and African Americans were more likely to have been diagnosed with chronic bronchitis.
Emphysema:
Emphysema causes damage to the alveoli, and the air sacs in your lungs. The walls of the damaged air sacs become stretched out and your lungs actually get bigger, making it harder to move your air in and out.
About 3.5 million Americans have been diagnosed with emphysema, with more than 90 percent of cases involving people over age 45.
By 2016, 1.6 million women and 1.8 million men had emphysema.
Alzheimer's disease and other dementias:
The death rate in 2000 was 1.2 million and increased by 2.7% to 1.5 million in 2015
Tuberculosis:
Deaths in 2000 were 2.3 million decreased by 2.4% in 2015 to 1.3 million
Cirrhosis:
Deaths in 2000 were 905 thousand. In 2015 this increased by 2.1% to 1.2 million.
Ischemic heart disease, or coronary artery disease
Deaths in 2015 were 8.8 million which is an increase of 15.5% since 2000 when the number of deaths was 6 million.
Cancer:
Deaths in 2017: 599,108
Percentage of total deaths: 21.3%
Stroke:
6.2 million in 2015 up 11.1% since 2000 when the mortality rate was 5.7 million.
Lower respiratory infections:
Deaths in 2015 3.2 million decreased by 5.7% to 3.2 million
Trachea, bronchus, and lung cancers:
Deaths in 2015 were 1.7 million. Deaths in 2000 1.2 million an increase of 3%
Diabetes mellitus:
Deaths in 2015 were 1.6 million. Increased by 2.8% since 2000 when the death rate was 1 million.
Deaths in 2017: 50,633
Percentage of total deaths: 1.8%
Dehydration due to diarrheal diseases:
Deaths in 2000 were 2.2 million decreased by 2.5% in 2015 to 1.4 million.
Ebola:
2019 Ebola has claimed the lives of more than 1,600 people in the last year since a new outbreak spread in the Democratic Republic of Congo
Latest numbers as of 16 March 2020
A total of 3444 cases (3310 confirmed & 134 probable), including 2264 deaths, 1169 survivors, and patients still under care.
Suicide is the second-leading cause of death among people aged 10-34 years.
There were an estimated 793,000 suicide deaths worldwide in 2016. This indicates an annual global age-standardized suicide rate of 10.5 per 100,000 population
US suicide rates increased more than 25% since 1999, CDC says
What are the leading causes of death in the US?
Heart disease
Cancer
Unintentional injuries
Chronic lower respiratory disease
Stroke and cerebrovascular diseases
Alzheimer's disease
Diabetes
Influenza and pneumonia
Kidney disease
Suicide
List of Air-Borne Diseases:
Airborne diseases, caused by microorganisms called pathogens, are primarily dispersed through moist air droplets or dust. Using air as transportation, pathogens use your respiratory tract as a channel for both entrance and exit via breathing, coughing, or sneezing. Respiratory pathogens fall into three major disease-causing groups: viruses, bacteria, and fungi. The spread of an airborne disease depends on the number of pathogens, the strength of the pathogen, and your resistance to the disease.
Most of us have some experience with the flu. It spreads so easily because it's contagious about a day before you notice the first symptoms. It remains contagious for another five to seven days. If you have a weakened immune system for any reason, you can spread it to others for longer than that.
There are many strains of the flu, and they are constantly changing. That makes it difficult for your body to develop immunity.
Chicken Pox:
Chickenpox is caused by the varicella-zoster virus. If you have chickenpox, you can spread it for a day or two before you get the telltale rash. It takes up to 21 days after exposure for the disease to develop.
Most people get chickenpox only once, and then the virus goes dormant. Should the virus reactivate later in life, you get a painful skin condition called shingles. If you haven't had chickenpox, you can get the infection from someone with shingles.
Mumps:
Mumps is another very contagious viral disease. You can spread it before symptoms appear and for up to five days after. Mumps used to be quite common in the United States, but rates have declined by 99 percent due to vaccination. As of September 2016, less than 2,000 cases were reported in the United States. Outbreaks tend to occur in densely populated environments.
Measles:
Measles is a very contagious disease, particularly in crowded conditions. The virus can remain active in the air or on surfaces for up to two hours. You're able to infect others up to four days before and four days after the measles rash appears. Most people get measles only once.
Measles is a leading cause of death among children worldwide and was responsible for 134,200 deaths in 2015. It is estimated that the measles vaccine prevented 20.3 million deaths from 2000 to 2015. The disease is less common in the United States and occurs mostly in people who haven't been vaccinated. There were 667 cases reported in 2014 and 188 in 2015.
The worldwide surge in deadly measles outbreaks is showing no sign of abating, with nearly 10 million cases and 142,000 deaths last year, according to new estimates, and three times more cases reported so far this year than at the same stage in 2018.
Whooping cough (pertussis):
This respiratory illness causes swelling of the airways that results in a persistent hacking cough. It's at the height of contagiousness for about two weeks after the coughing starts.
Worldwide, there are about 16 million cases of whooping cough every year resulting in 195,000 deaths. In 2014, there were 32,971 reported cases in the United States.
Tuberculosis (TB):
TB, also known as consumption, is an airborne disease, but this bacterial infection doesn't spread easily. You generally have to be in close contact with an infected person for a long time. You can be infected without becoming ill or infecting others.
About 2.5 billion people worldwide are infected with TB. Most aren't sick. About 9.6 million people worldwide have active TB.
People with a weakened immune system have the greatest risk of developing the disease. Symptoms can appear within days of exposure. For some, it takes months or years to activate.
When the disease is active, the bacterium rapidly multiplies and attacks the lungs. It can spread through your bloodstream and lymph nodes to other organs, bones, or skin.
Diphtheria:
Once a major cause of sickness and death in children, diphtheria is now rare in the United States. Due to widespread vaccination, fewer than five cases have been reported in the past decade. Worldwide, there were about 7,321 cases in 2014, but it may be underreported.
Diphtheria cases double in just 8 months; 12 deaths in 2019:
The child presented with fever, cough, and swelling tonsils on February 16, 2019, the child was taken to the hospital emergency unit on 18 February 2019, in poor condition and was admitted to the pediatric neurological treatment unit for respiratory assistance and the treatment of diphtheria antitoxin.
Unfortunately, the child could not be saved and died on February 21, 2019, due to diphtheria with multi-organ failure. Detection tests on throat samples showed the presence of Corynebacterium diphtheriae bacteria and the ministry was waiting for laboratory results for confirmation of diphtheria toxin.
The highly contagious bacterial infection has already claimed .12 lives, while as many as 251 cases were reported in August 2019,
The disease injures your respiratory system and can damage your heart, kidneys, and nerves.
Personal Note:
While we have to be vigilant against the "Coronavirus, COVID-19 airborne disease, let us not forget the other diseases that are killing people. Unfortunately, I was unable to get the latest statics on some of these diseases, in most cases, they are on the increase.
For example, Dengue Fever has been listed as the number one Global Health Risk. It was supposed to have originated after World War two, but here in 2020, there is no cure. The vaccine has not been approved in many countries due to the side effects.
Hopefully, we can be more aggressive in finding a vaccine and cure for COVID-19. Shutting down public meeting places, schools in some cases businesses, and travel is only containing a lethal disease within our own borders.
It did not work to contain the virus on an isolated cruise ship, and all the toilet paper is not going to help. I still do not get that connection.
Please practice safe hygiene by washing of hands, avoiding touching your face, coughing, or sneezing into your hands.
Immune System Protection
Vitamin C: 
Solaray Vitamin C with Rose Hips, Acerola & Bioflavonoids | 1000mg | Supports Immune Function & Healthier Skin, Hair, Nails | Non-GMO | Vegan | 100 Ct
Vitamin D3:
Natural Factors Vitamin D3 1000 IU – 500 Softgels
Thank you for reading,
Be safe, be well,
Michael.
Comments are welcome.