Blue indicates link
Your cell membranes have sodium on the outside and potassium on the inside. Keeping a balance between the two promotes a healthy water balance in your body that keeps your blood pressure at a safe level. It also keeps your cells properly charged, helping your nerves and muscles to function correctly.
The Centers for Disease Control and Prevention recommends keeping your daily sodium intake below 2.3 grams while getting 4,700 milligrams of potassium per day.
Yoga Equipment Shopping For The Best Deals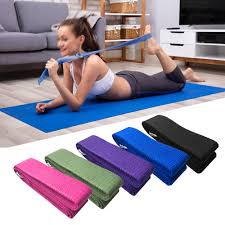 Yoga has become an increasing way of life for many people. It is a great form of exercise that promotes almost every muscle in your body. This promotes your flexibility and the oxygen flowing to your different muscle groups.
It has been to help with arthritis, back pain, sleep disorders, and mental and physical ailments. Having the right equipment and wearing the right clothing not only makes you comfortable in your practices but eventually, yoga will become a part of your life.
Yoga and meditation date back centuries. Within the past eight years, it has become a part of treating certain physical and mental medical, within the profession. The popularity of videos, the amazing outfits, and the equipment you should incorporate into this practice have gained significant popularity.
Improper ways of doing yoga can bring negative effects to the mind and body. Hence proper equipment and accessories are necessary to do tough poses in a comfortable manner. Here, we have listed out the important yoga equipment and accessories for studios and learners.
A yoga mat: This needs to be stretchy, and comfortable but also reasonably sticky, so you don't slip while stretching.
A yoga mat bag: for carrying your mat around without it losing shape.
A water flask (you will get thirsty during your workouts and it's essential to stay hydrated), is ideal for keeping your supply of fresh water or even lemon water on hand.
A yoga towel: No matter the type of yoga you practice or how peaceful it looks from afar, yoga is still a workout, and I can promise you will sweat, especially if you sign up for hot yoga.
A yoga strap: This is a piece of equipment you will use for wrapping yourself up tightly in order to deepen the effect of some of the stretches, or you will use it as a prop for certain exercises in order to make them a bit more challenging, and so on.
Extras to consider:
A yoga DVD: If you're not attending classes on the regular (though, as a beginner, you definitely should do that), a DVD can help you practice yoga at home instead of missing sessions because you can't make it to class.
A yoga blanket: It's not mandatory but it will help you relax better towards the end of your training sessions.
A yoga brick or yoga block: is especially useful for home practice but not only, but a good block can also help yogis better position themselves.
during asanas, and also provides better comfort and relaxation during the less challenging parts of your yoga workout.
This is what you will need to be equipped for yoga classes:
A pair of yoga pants (these need to be tight but comfortable, to allow you to push the limits of your flexibility further)
A yoga tank top (and, depending on your bust size if you're a lady, also a sturdy sports bra)
A pair of comfy sneakers that you should only keep for indoor use and that should have really light and flexible soles:
If you just started out doing yoga and don't want to go broke buying everything you need at once, I suggest you wear some other comfortable shoes or sneakers for a while. You don't absolutely need specialized yoga sneakers, but you do need special clothing for yogis, so you should make that your priority if you need to choose.
As we all know if we want to achieve the best results, we should use the best equipment to make our goals a little bit easier and with less effort to be the best we can be. Thank you, be safe, and enjoy a healthy lifestyle.
There seem to be a few men out there who feel yoga is something only for women. Yoga was introduced by men, mostly from India. Today everyone is realizing the incredible benefits of yoga, physically and mentally.
Here are some links that will take you to some yoga images, and training videos.
Yoga poses images and videos. please click on the link.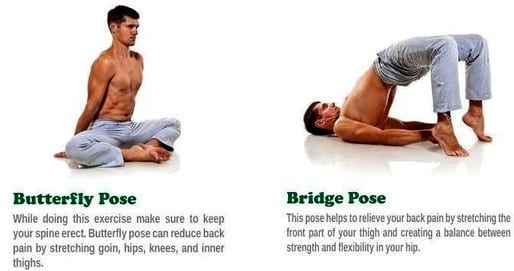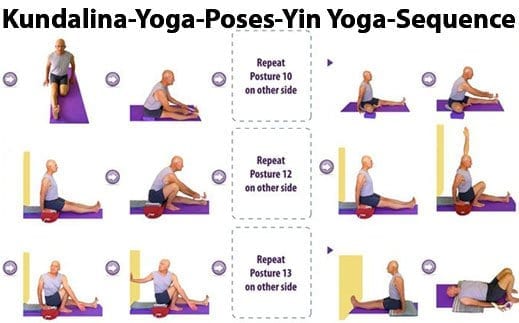 GAIAM Shopping. Please click the links below:
Yoga Apparel
via Amazon
Comments are always welcome.
Thank you,
Michael